Designed by architect Kerrik Wessel (Wessel Design), the Bussey residence was conceived as a space that is directly tied to the unique natural elements of the property, providing the user with a slow discovery to the qualities of the home and site.
Upon approach, the living spaces are guarded by an elongated brick wall, concealing most of the home while establishing a point of entry through a cantilevered opening.
Provided by the L shape of the floor plan, private and public living spaces are separated according to their position within the natural landscape: densely wooded pines and an open grassy meadow respectively.
With small window openings to the forest, the bedroom wing remains sheltered and protected, while the main living and kitchen area open to the meadow with full height glass walls and warm material qualities.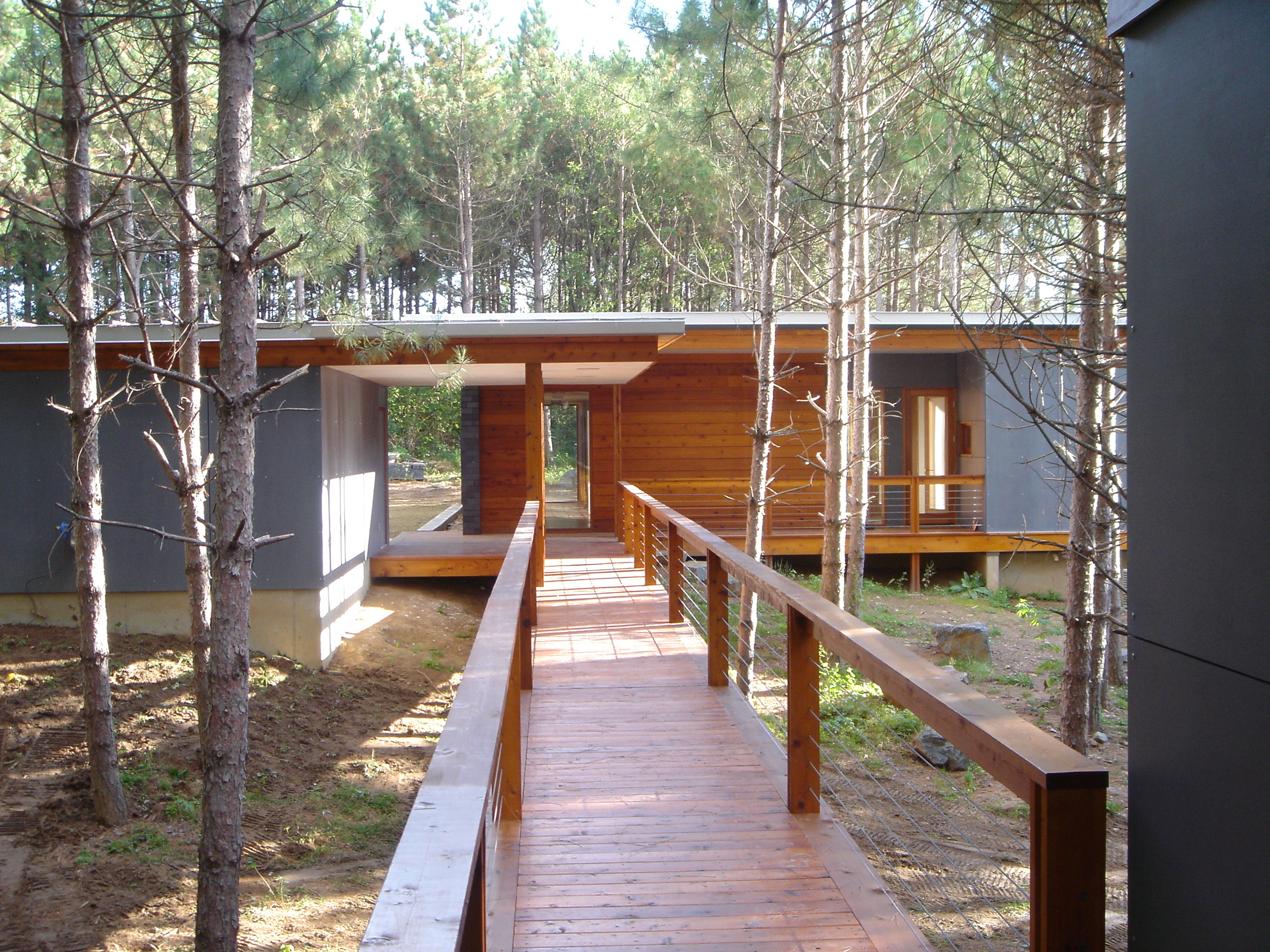 Separated from the main living areas, a bridged 400sf studio positioned among the pines serves as a workspace for the client.
Having a modest footprint of 1500sf, the relative position of the structure as well as carefully chosen materials further connect the home to its site.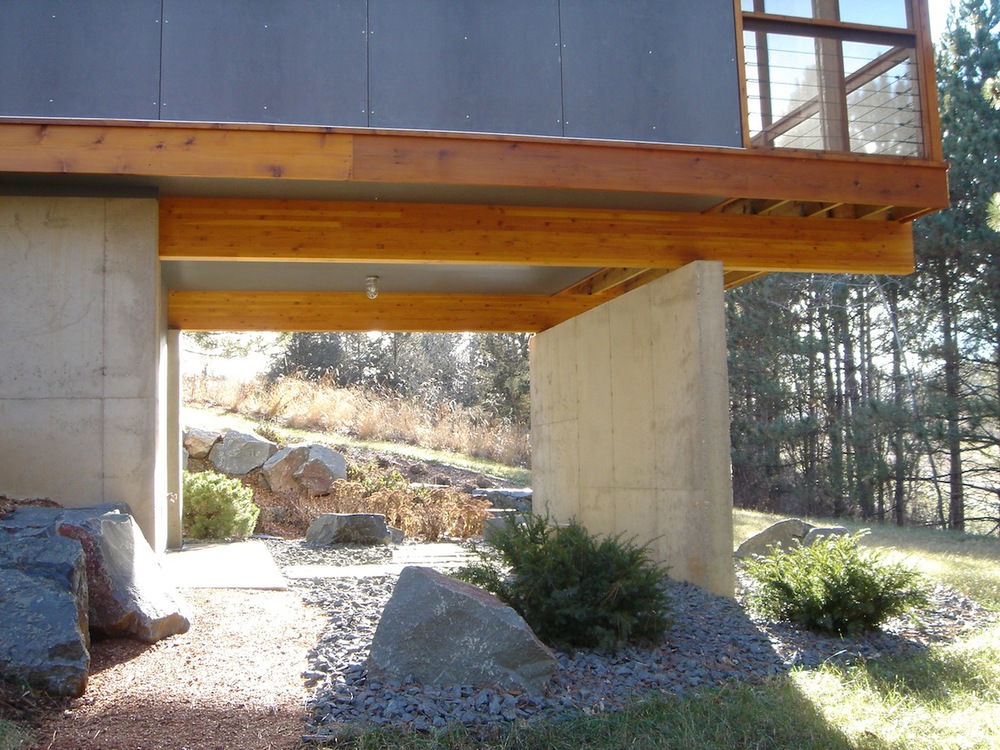 Oriented to the south, large windows and overhangs utilize passive solar heating.
Iron manganese brick resembles the dark bark of the surrounding pines, while a cork floor throughout the home takes cues from the layered pine needles of the forest floor.